01
AM Integration
Aurora can assess your inventory and identify parts that can be produced using Additive Manufacturing, assessing against a range of criteria such as a parts functional performance, criticality, unit cost and minimum order quantity.
02
Application Development
Aurora can assist with your design and 3D Printing needs in a variety of metal alloys and polymers. From 'one-off' prototyping or proof of concept prints to serial production, we can help you with your project right here in Perth.
03
Laser Experts
Aurora has developed new AM printing technology featuring high-powered fibre lasers. We have experience using a variety of laser types and power, which enable us to offer fit-for-purpose 3D printing across a range of applications right here in Perth.
04
Process Control
Using high power requires exceptional print process control. As a leader in high-power multi-laser printing, we have developed unique strategies to manage the process of metal powder bed fusion printing.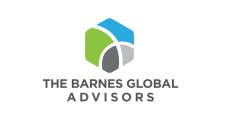 ---
Aurora Labs specializes in the design and use of
high-power multi-laser printing for industrial applications.