---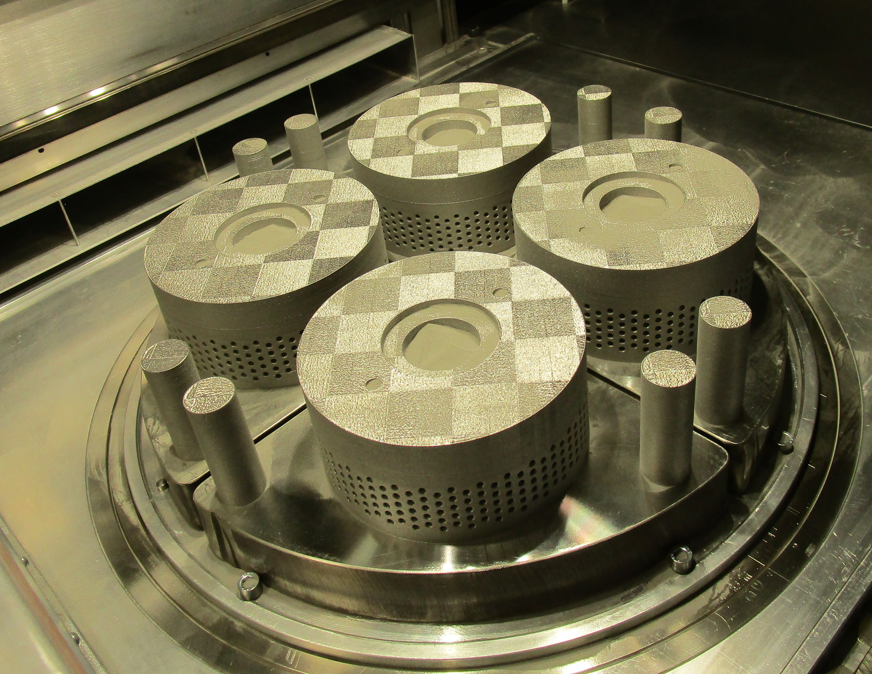 The powder bed fusion (PBF) process encompasses direct metal laser sintering (DMLS), electron beam melting (EBM), selective heat sintering (SHS), selective laser melting (SLM) and selective laser sintering (SLS).
The PBF process involves the spreading of powder material over previous layers. There are different mechanisms to enable this, including a roller or a blade – a hopper or a reservoir near the bed provides fresh material supply. DMLS is the same as SLS, however it uses metals instead of plastics. The process sinters the powder, layer by layer. Selective heat sintering differs from other processes by way of using a heated thermal print head to fuse powder material together. As before, layers are added with a roller in between the fusion of layers. As each layer is added and fused to create the 3D metal component, the platform lowers the model accordingly.
Powder bed fusion methods use either a laser or electron beam to melt and fuse the material powder together. Electron beam melting methods require a vacuum and can be used with metals and alloys in the creation of functional parts.
Powder bed fusion process is just one of the ways in which we provide 3D printing services to the local Perth and global industries.

Learn more about Aurora's 3D printing services including the materials and technology available. Contact a member of our Perth team, today.
---